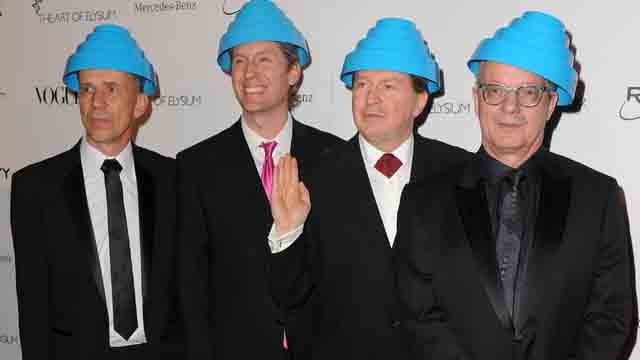 The band Devo (AP)
BEVERLY HILLS, CA (WFSB) -
The singer and bassist for the group Devo is apologizing to anyone offended by photos leaked from his wedding party.
CBS News reported that Jerry Casale and his bride tied the knot on Sept. 11.
They said it was because it was the only date available before their marriage application expired.
Casale said one of his friends took it upon himself to create a 9/11-themed wedding, complete with a Twin Towers cake and box cutter party favors.
However, CBS News said Casale allegedly didn't know about the theme before the wedding.
Copyright 2015 WFSB (Meredith Corporation). All rights reserved.