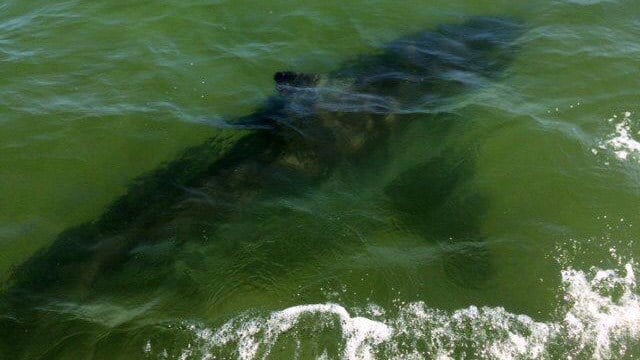 The Atlantic White Shark Conservancy said this 15-16 foot shark was spotted near the Nauset Inlet. (Atlantic White Shark Conservancy photo)
ORLEANS, MA (WFSB) -
A nonprofit organization that monitors sharks in Cape Cod said it spotted one of the largest great white sharks of the season this week.
The Atlantic White Shark Conservancy group photographed what it called a 15 to 16 footer during a research trip.
The animal was swimming near the Nauset Inlet on Tuesday, the organization said.
It said the shark had not yet been tagged and had slipped into deep waters before that could happen. It said a shark that size would have been challenging to tag.
However, the group said it is looking at underwater footage to see if it had been identified before.
More information about the Atlantic White Shark Conservancy can be found here.
Copyright 2015 WFSB (Meredith Corporation). All rights reserved.