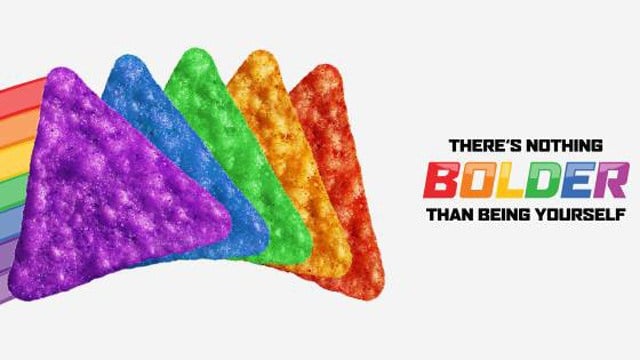 (Doritos Facebook photo)
(WFSB) -
Doritos chips are getting colorful to support a cause.
The chip maker teamed up with the It Gets Better Project to create rainbow-colored chips.
An inspiring quote will also be on the inside of the bag.
"Doritos supports the bold lives our fans lead -- all of them," it wrote on the itgetsbetter.org website.
To get a bag, fans can make a donation and share their support to inspire others.
Doritos said on its Facebook page that 100 percent of a $10 donation goes to the project.
Copyright 2015 WFSB (Meredith Corporation). All rights reserved.