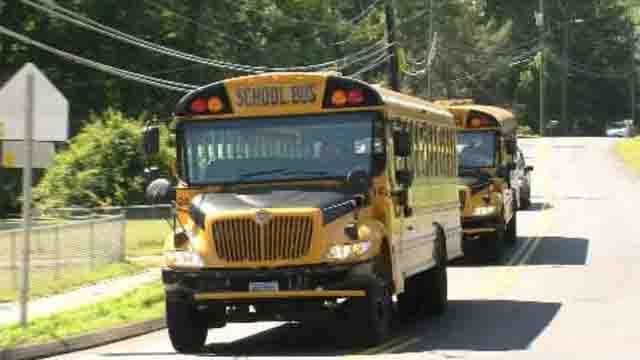 Southington school district installs cameras on buses (WFSB)
SOUTHINGTON, CT (WFSB) -
School leaders in Southington are stepping up efforts to watch what is happening on school buses.
The district has installed digital video cameras in all New Britain Transportation School buses.
In a letter to parents, the district's director of operations said the cameras will allow drivers to focus on driving safely.
There are two cameras on each bus and one on the shorter buses.
"There's always three different stories you know. Their story, the real story and someone else's story so I think it's a really good idea," said Rita Larkin, who is a grandparent.
The driver won't be able to control the cameras, and if an incident happens on the bus, a staff member will review the video.
Copyright 2015 WFSB (Meredith Corporation). All rights reserved.