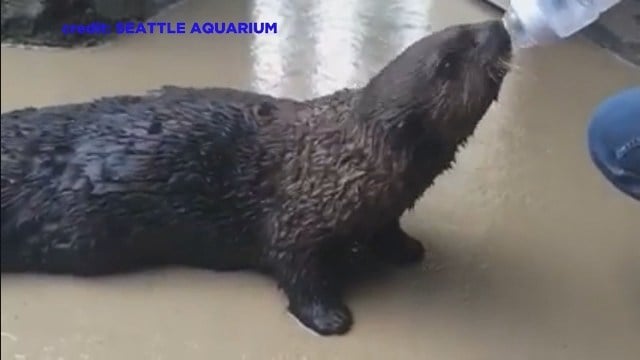 (CBS photo)
SEATTLE, WA (CBS) -
A sea otter from Seattle is no longer breathless.
Veterinarians from the Seattle Aquarium said smoke from nearby wildfires made it hard for Mishka to breathe.
They said Mishka has asthma.
As a result, they said they taught the otter to take a hit from an inhaler. It's filled with the same medication that humans use.
© 2015 CBS Interactive Inc. All Rights Reserved.