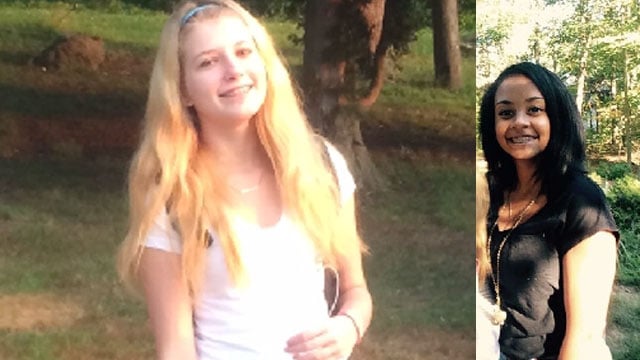 Alyssa Lemonde and and Shannon Stanley. (State police photos)
EAST HADDAM, CT (WFSB) -
State police are seeking the public's help to locate two missing teens from East Haddam.
According to troopers, 14-year-old Shannon Stanley and 15-year-old Alyssa Lemonde have been missing since Thursday.
They said both may be traveling together.
Shannon was described as standing 5'1" tall, weighing 140 pounds and having black hair and brown eyes.
She was wearing a black and white tank top and jean shorts.
Alyssa was described as having blonde hair and blue eyes. She weighs 100 pounds and stands at 5'1" tall.
She was wearing shorts and a t-shirt, black sneakers and a black/white zebra print backpack.
Anyone with information about their whereabouts is asked to call state police at 860-896-3200.
Copyright 2015 WFSB (Meredith Corporation). All rights reserved.