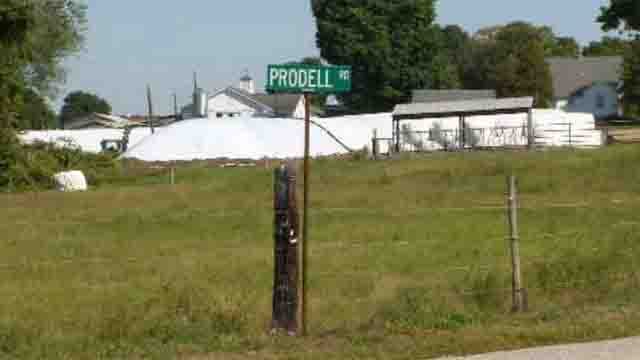 Woman shot after two men were target shooting (WFSB)
PRESTON, CT (WFSB) -
Connecticut State Police said a woman was shot in her torso on Tuesday afternoon by someone who had been target shooting in Preston.
The woman walked into Backus Hospital with a non-life threatening gunshot wound and said she had been accidentally shot.
Police said Daniel Tate, 27, and Todd Gardner, 31, were both target shooting on Prodell Road in Preston, and when they learned the woman had been shot, Tate drove her to the hospital and stayed with her until police arrived.
Local residents said the bullet ricocheted, and that the woman hit was a family member of one of the men.
"You're out target practicing and the next thing you know, your sister is sitting there with a hole her ribs...it's not very good," said Jeff Capizzano of Preston. "Who's to think, you're shooting this way and the bullet will hit there and bounce back in the window and shoot your sister."
Tate and Gardner are cooperating with police, and no charges are expected to be filed.
The incident is under investigation.
Copyright 2015 WFSB (Meredith Corporation). All rights reserved.