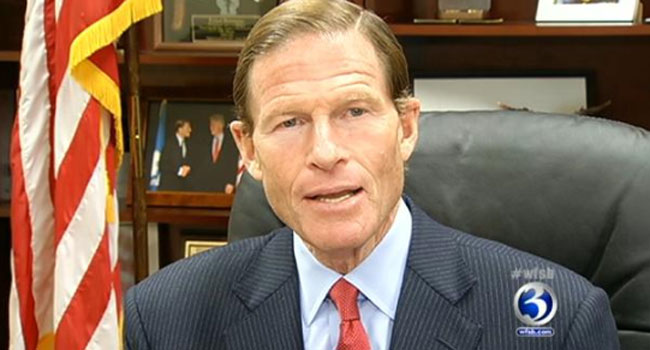 Sen. Richard Blumenthal (WFSB)
WEST HAVEN, CT (WFSB) -
They rushed toward ground zero in the days and weeks following Sept. 11, and now a fund that supports the heath care of those first responders is set to run out in less than two weeks.
On Friday, in West Haven, Senator Richard Blumenthal called on the permanent extension of those funds.
The World Trade Center Health Program provides medical treatment and monitoring for more than 33,000 first responders and survivors with Sept. 11 related illnesses.
In Connecticut, nearly 400 first responders take part in the health program, which will expire in October without action from Congress.
"For them and the thousands of other firefighters and first responders around the country, allowing this program to expire is absolutely outrageous and unacceptable," Blumenthal said. "We've lost 100 firefighters since the attack. We always think of 343, as we should, but each year that number climbs."
The senator is also pushing for the continuation of the James Zadroga 9/11 Health and Compensation Act, which provides funding for injuries as a result of work at ground zero.
The act is set to run out next October.
Copyright 2015 WFSB (Meredith Corporation). All rights reserved.