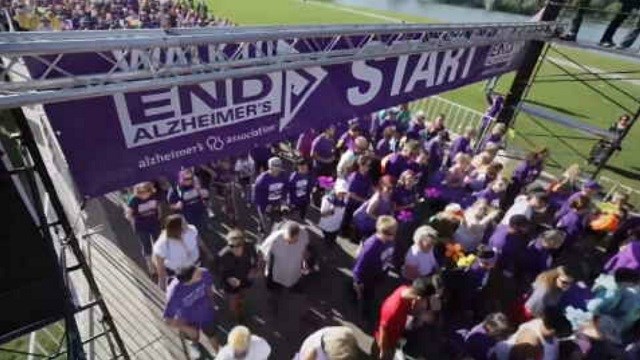 Hundreds gather for the Walk to End Alzheimer's (WFSB)
HARTFORD, CT (WFSB) -
The Alzheimer's Association's Walk to End Alzheimer's is the world's largest event to raise awareness and funds for care, support and research.
On Sunday, thousands were expected to participate in the walk in Hartford.
Alzheimer's is the nation's sixth leading cause of death.
The walk is held annually, and more than 600 communities participate across the country.
Registration began at 8:30 a.m. on Sunday at Bushnell Park in Hartford. The ceremony and walk will begin at 10 a.m., and the 2 mile walk ends at noon.
For more information, click here.
Copyright 2015 WFSB (Meredith Corporation). All rights reserved.