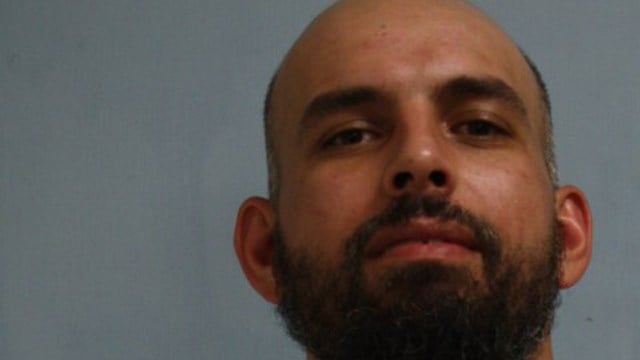 Michael Muzykowski. (Willimantic police photo)
WILLIMANTIC, CT (WFSB) -
A man from Willimantic was arrested by officers twice in a day, according to police.
Michael Muzykowski, 35, was first arrested after police said he cursed at family members and officers from both inside and outside of a home.
Several witnesses said they saw it unfold just before 4:30 p.m. on Sunday.
He was charged with breach of peace in that instance.
When being released, he mentioned that he would not allow Willimantic police into his home any more and that he'd be buying a handgun for his safety.
According to police, he said "I'm going to have to start shooting people."
Then just after 11:30 p.m., Muzykowski was arrested again after neighbors complained of loud noises coming from his address. Police said he was defiant again,so they arrested him on another breach of peace charge.
He's due in Danielson Superior Court for the first charge on Sept. 29.
For the second charge, he was given a court date of Monday and held on a $1,500.
Copyright 2015 WFSB (Meredith Corporation). All rights reserved.