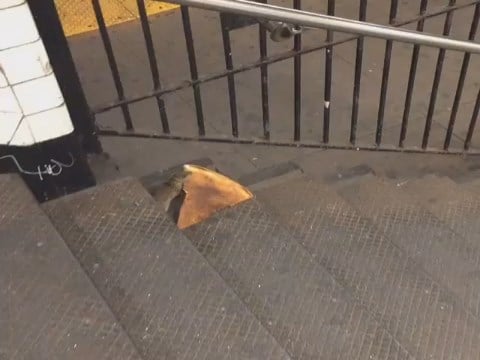 New York City rat carries pizza slice down subway stairs (Matt Little)
NEW YORK CITY (WFSB) -
A video captured a New York City rat carrying a slice of pizza down some subway stairs.
The video was published on YouTube Monday by user Matt Little and it has been viewed over 900 times.
The rat is seen trying to carry the pizza slice down the stairs, but then eventually dropped it and ran away.
The hashtag #PizzaRat was trending on social media Monday afternoon.
Copyright 2015 WFSB (Meredith Corporation). All rights reserved.