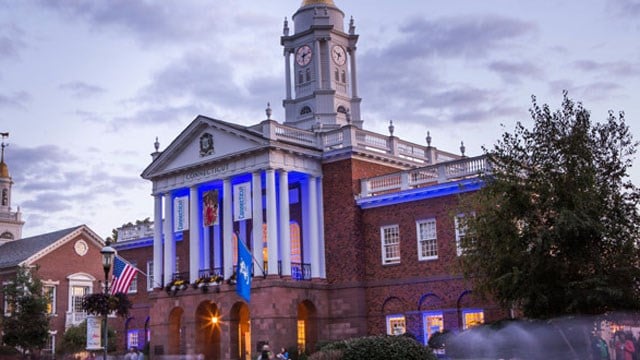 The Connecticut Building. (thebige.com photo).
WEST SPRINGFIELD, MA (WFSB) -
Those traveling to West Springfield, MA and the Big E will be taking part in the event's annual Connecticut Day celebration.
Wednesday was officially designated as the state's special day.
Patrons can check out the Connecticut Building and see the special parade, which will include WFSB's Mark Dixon, Nicole Nalepa, Mark Zinni and the Early Warning Weather Tracker.
The parade is slated to start at 5 p.m.
Eyewitness News will have live reports and weather information from the event starting at that time. You can use the hashtag #BigEon3 on social media and your pictures could end up on one of our newscasts.
For more information on the Big E's 2015 special and state days, click here.
Copyright 2015 WFSB (Meredith Corporation). All rights reserved.