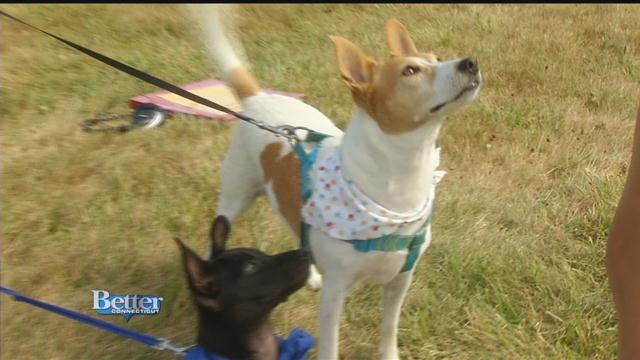 ROCKY HILL, CT (WFSB) -
11-year-old Molly of Rocky Hill loves dogs.
But Molly is taking her love of dogs and turning it in to an amazing way to help in need dogs.
Molly and her mom Tami have been fostering dogs from Companion Pet Rescue in Southbury for about a year.
Companion Pet Rescue's Headquarter is in Tennessee. They rescue abandoned or abused dogs, get them back into good heal. Then every Thursday the rescue heads north and brings the dogs to different states along the way.
If you want to help out some in need dogs just like Molly, go to their Companion Pet Rescue's website.
Copyright 2015 WFSB (Meredith Corporation). All rights reserved.