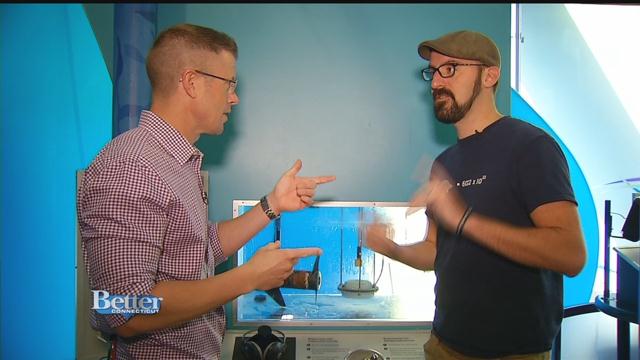 ROCKY HILL, CT (WFSB) -
Mark Dixon joins us with a behind the scenes look at some of the new exhibits coming to the Connecticut Science Center.
The "Wild Music" exhibit will be opening on October 3rd for visitors. The exhibit will allow visitors to experience sound through touch, sight and hearing.
Another neat aspect of "Wild Music" is visitors will be able to speak to the technology.
The Science Center will also be hosting the Green Gala on Saturday, September 26th at 7:30 p.m. The auction will be held live and online.
Browse through the auction items here.