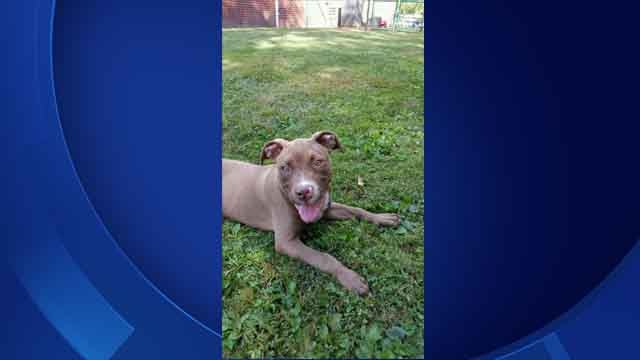 Puppy found abandoned in restaurant dumpster in Hamden (Hamden Police)
HAMDEN, CT (WFSB) -
Hamden police are looking for the public's help after a puppy was left abandoned inside of a dumpster.
Police said on Tuesday they responded to 2100 Dixwell Ave., after a restaurant employee found the dog inside of the dumpster while she was taking out trash.
The puppy is brown Staffordshire Terrier and was transported to the North Haven Animal Shelter.
Anyone with information regarding this incident is asked to contact Animal Control Officer Chris Smith at (203) 230-4080.
Copyright 2015 WFSB (Meredith Corporation). All rights reserved.