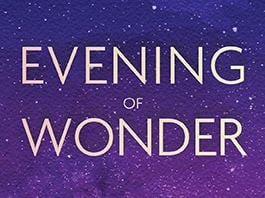 ROCKY HILL, CT (WFSB) -
WFSB Channel 3 has announced that they will be the Broadcast Sponsor for the 5th Annual Wheeler Clinic Evening of Wonder Gala.
The Gala will take place on Oct. 17 at the Hartford Marriott Downtown. There will be a silent auction and reception beginning at 6 p.m. The live auction, dinner, dancing and live entertainment will kick off at 7 p.m.
WFSB Anchors, Dennis House and Kara Sundlun will serve as the masters of ceremonies for the evening. Lieutenant Governor Nancy Wyman will serve as the Honorary Chair for the evening.
According to their website, the Wheeler Clinic helps to provide "comprehensive solutions that address complex health issues, providing individuals, families and communities with accessible, innovative care that encourages recovery, health and growth at all stages of life."
For more information about the Evening of Wonder, please click here.
Copyright 2015 WFSB (Meredith Corporation). All rights reserved.