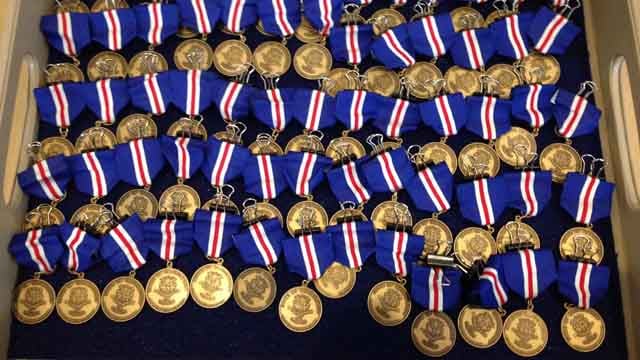 Connecticut Veterans Wartime Service Medals. (WFSB photo)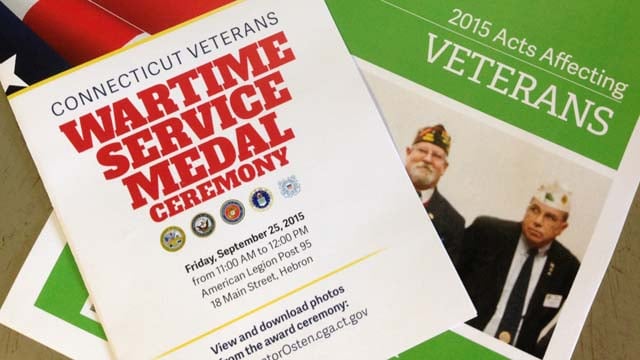 (WFSB photo)
HEBRON, CT (WFSB) -
Dozens of veterans were honored on Friday morning with wartime service medals.
A ceremony was held for 70 veterans at the Jones-Keefe-Batson American Leagion Post 95 on Main Street in Hebron.
The Connecticut Veterans Wartime Serviecs Medal was created by the state legislature in 2005 to honor all Connecticut veterans with qualifying wartime military service. Prior to 2005, lawmakers said the state had not honored its veterans with a wartime service medal since World War I.
Veterans from Hebron, Lebanon, Marlborough and Columbia were honored at the ceremony.
State Sen. Cathy Osten of Sprague and Lt. Gov. Nancy Wyman presented the medals.
Copyright 2015 WFSB (Meredith Corporation). All rights reserved.