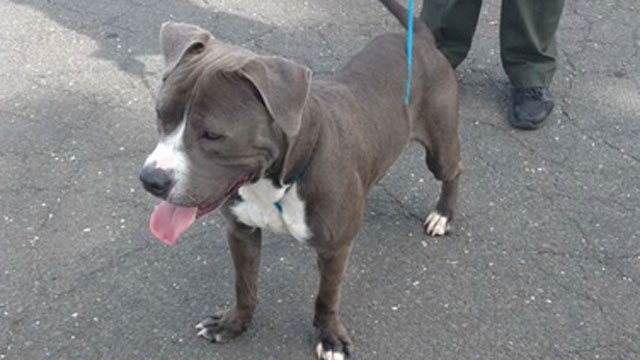 Cash was found malnourished and is expected to recover after being found by police. (Bridgeport Police Department)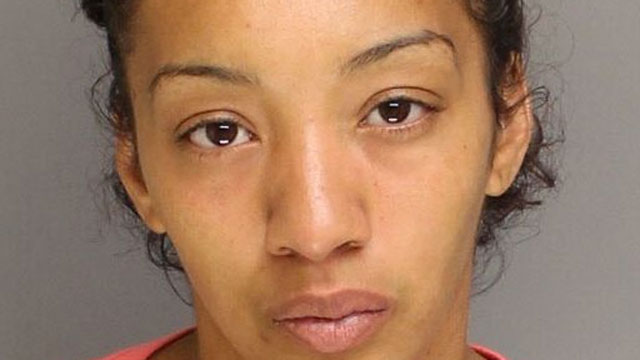 Police released this photo of Charlene Draper. (Bridgeport Police Department)
BRIDGEPORT, CT (WFSB) -
A Bridgeport woman was charged with animal cruelty after police found her pit bull was limping and malnourished earlier this month.
Officers were called to a report of animal cruelty on Catherine Street in the area of Washington and Harral avenues in Bridgeport around 12:15 p.m. on Sept. 5. Upon arrival, officers located the pit bull named Cash near the entrance of Charlene Draper's apartment.
Police said Cash "could not put his left hind leg down" and "the muscles in the leg had atrophied badly."
Eyewitnesses told police that Draper "abuses the dog and had been trying to sell the dog to people on the streets in recent weeks."
Officers took Cash to the Bridgeport Animal Control where the animal was treated by the VCA Shoreline Veterinary Referral and Emergency Center. Cash is expected to receive physical therapy for his leg, according to police.
Besides animal cruelty, Draper was charged with failure to comply with dog ownership requirements on Thursday.
Copyright 2015 WFSB (Meredith Corporation). All rights reserved.