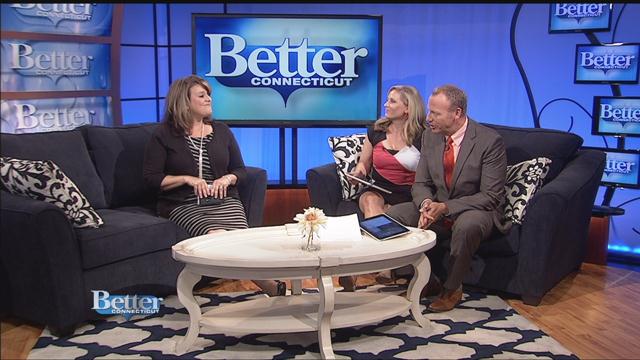 ROCKY HILL, CT (WFSB) -
This weekend is filled with Fairs across the state and beyond! From The Big E to The 96th Annual Durham Fair. Here are a list of all the fairs in Connecticut.
September 25th to the 26th is the Haunted Corn Maze at the Nathan Hale Homestead in Coventry. Starts at 7 p.m. and goes till 9:30 p.m. A moderately scary walk through the corn maze brimming with spooks in the dark. Created by The Young Friends of Hale this annual event features a different maze every year. Not recommended for small children. Call (860) 742-6917 or visit their website.
September 26th to the 27th is Oktoberfest at Quassy Amusement Park in Middlebury. Expect great German food, live music, dancing and activities for all ages, including pumpkin decorating for children. Admission is parking fee of $7 and fees for different venues. Call (203) 758-2913 or check out Quassy's website for more information.
Friday, September 26, the GRAMMY Award-winning family trio, The Band Perry, will be preforming at the Mohegan Sun Arena. The show will start at 7:30 p.m. and the tickets are limited. To listen to these chart-topper "If I Die Young," "All Your Life" and "You Lie" in person get tickets now.
There is also Browns Harvest in Windsor. The Brown family has been farming in Windsor, employing countless local young people who have become part of their family. So when lifelong patron of the farm Joe Ferolano received a life-saving kidney transplant 2 years ago, Brown's Harvest added LifeChoice Donor Services to the numerous charities they support. To encourage Connecticut residents to become organ, eye and tissue donors, Brown's Harvest is hosting The Power of a Pumpkin to Save a Life. This event will be happening on Saturday, September 26th and Sunday September 27th from 10 a.m. to 6 p.m. Get more information here.
And here is the list of the 100 Greatest One-Hit Wonders, courtesy of VH-1.