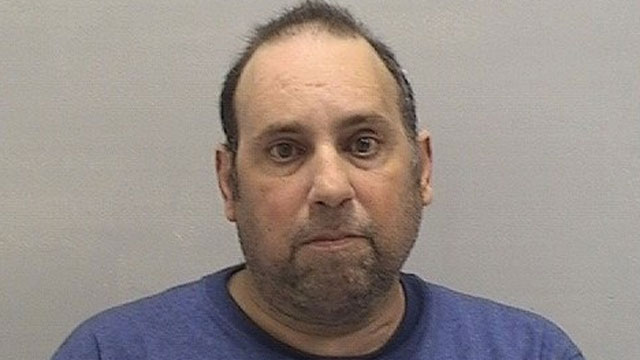 Anthony White was charged with threatening a taxi driver. (Orange Police Department)
ORANGE, CT (WFSB) -
A Derby man is facing several charges after Orange police said he threatened a taxi driver.
Police were called to the area of 240 Indian River Road Wednesday afternoon after residences reported a man was arguing with a taxicab driver.
The suspect, identified by police as 47-year-old Anthony White, had become upset after he felt the driver had blocked in his vehicle while picking up a customer at the address.
White then followed the driver to his office, continue to yell and him then threatened to shoot him. White even pulled out a badge and handcuffs while arguing with the driver, claiming he was an police officer.
Police said White left the scene when a third party intervened.
Orange police were able to locate White at his home on Clearview Court in Derby. According to police, White admitted his involvement in the incident and stated he felt the driver might take him more seriously if he thought he was a police officer.
White was arrested and charged with threatening, breach of peace and impersonating a police officer.
Officers located three fake police badges, a pair of handcuffs, a replica pistol and a folding knife.
Copyright 2015 WFSB (Meredith Corporation). All rights reserved.