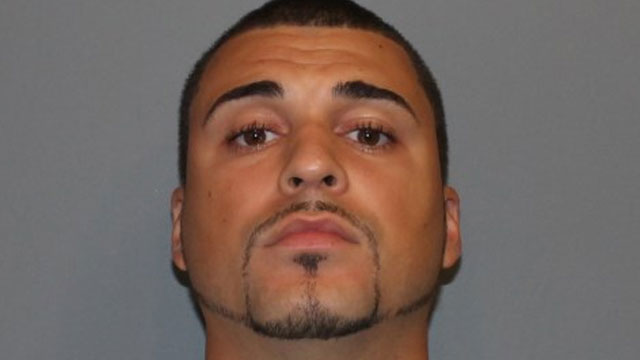 Carlos Pol was charged in connection with a shooting. (Norwalk Police Department)
NORWALK, CT (WFSB) -
Norwalk police have arrested a man they said fired a shot at the ground causing fragments to hit a nearby person.
Officers were in the are of West Avenue and Wall Street around 2 a.m. Saturday when they heard the gunshot from the area of Mott Avenue.
Police found a 30-year-old man suffering from injuries to his arm and abdomen from fragments of a bullet. The victims injuries were minor in nature, police said.
Witnesses at the scene were able to identified the suspect for police who was sitting a vehicle just up the road.
When officers approached the car that Carlos Pol Jr. was sitting in Pol exited the car and attempted to walk away. However, police were able to take him quickly into custody.
Police located a handgun loaded with 13 rounds and a expandable baton in Pol's vehicle.
Pol, who has a valid Connecticut Pistol Permit, was arrested for weapons in a motor vehicle, related to the baton recovered from his car. Additionally he was charged with unlawful discharge of a firearm, assault, possession of a large capacity magazine and reckless endangerment.
Pol was held on a $50,000 bond.
Copyright 2015 WFSB (Meredith Corporation). All rights reserved.