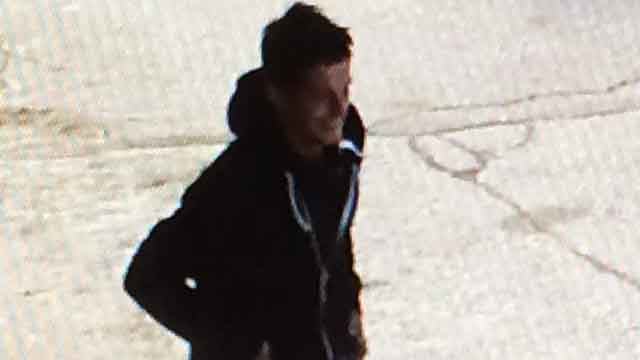 Attempted armed robbery suspect sought by police (State Police)
THOMPSON, CT (WFSB) -
Connecticut State Police are searching for a man accused of an attempted armed robbery in Thompson Sunday morning.
Police responded to Bud's Country Store on Quinabaug Road in Thompson at a little before 8 a.m. Sunday.
Police said the store clerk told them he was working at the counter when a man wearing a black mask over his face walked into the store, displayed a knife and demanded money.
The suspect was chased from the store and ran to a black sedan parked a few yards north on Route 131.
He fled the area, traveling north into Dudley, Mass.
No money was obtained by the suspect, who is described as a man in his early 20s, 5 feet 6 inches tall to 5 feet 9 inches tall, wearing a black hooded sweatshirt, blue jeans with rips in the legs and a long belt, and dark colored sneakers.
Anyone with information should call police at 860-779-4943 or 860-779-4900.
Copyright 2015 WFSB (Meredith Corporation). All rights reserved.