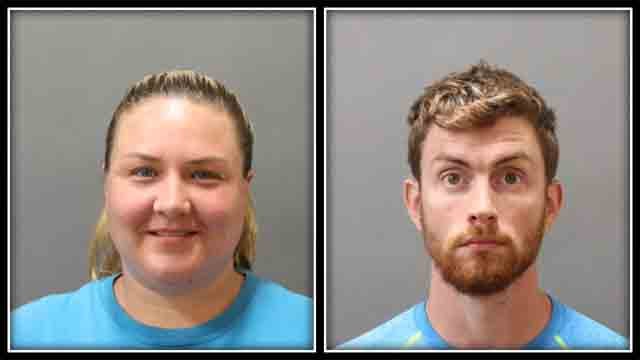 Jenna Allen and Corey Beakey (Plainfield Police)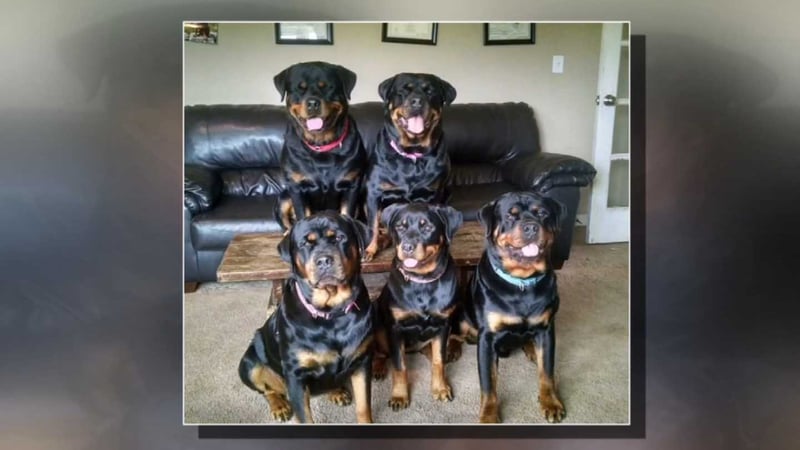 Plainfield dogs at center of attack investigation (Family photo)
PLAINFIELD, CT (WFSB) -
The owner of two dogs accused of attacking a home healthcare worker in a Plainfield home back in 2014 and her boyfriend are expected to appear in court on charges Monday.
29-year-old Jenna Allen and 29-year-old Corey Beakey were arrested earlier in September, nearly 9 months after the attack happened.
On December 3, 2014 police were called to the home on Putnam Road in the Wauregan Village of Plainfield after 56-year-old Lynne Denning was attacked by two dogs. Denning was at the home working as a healthcare aid for an elderly patient who also lived in the house.
Denning suffered injuries to her face, chest, arms and legs and had to be taken to Hartford Hospital for treatment of her injuries.
Plainfield police then arrested Allen and Beakey on a warrant on September 14. Allen was charged with two-counts of possession of a nuisance dog, 5-counts of failure to comply with dog license requirements and reckless endangerment. Beakey was also charged with reckless endangerment. Both were released on bonds.
The pair is expected to appear in Danielson Superior Court Monday to answer to the charges.
In a statement released shortly after their arrests, Allen and Beakey's attorney Ryan Barry said "the Plainfield Police Department could have made these arrests at any point in the past nine months but they chose to pursue the charges 2 days before the hearing." That hearing involved the fate of Allen's dogs and whether they were to be put down. A decision has not been made on the future of the dogs involved at this time.
Copyright 2015 WFSB (Meredith Corporation). All rights reserved.