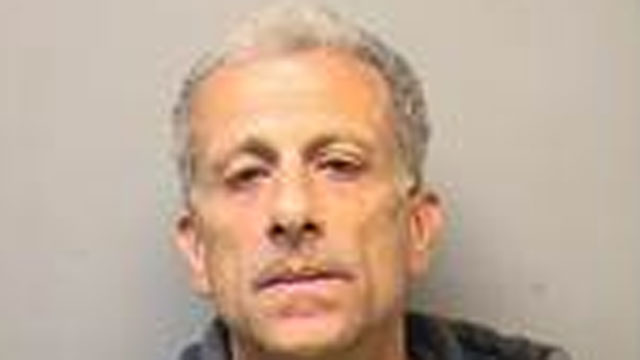 Dante Deloreto is accused of threatening to shoot an officer. (Wethersfield Police Department)
WETHERSFIELD, CT (WFSB) -
A Wethersfield man is accused of threatening to shoot an officer on Monday after police said he made "numerous harassing telephones calls" to the town's tax department.
Officers were called to the Wethersfield home of 52-year-old Dante Deloreto on Monday around 8:30 a.m. after several threats. Officers tried to get Deloreto "to stop calling the tax office."
After threatening an officer, Deloreto was arrested and charged with first-degree threatening.
As a precaution, two Wethersfield schools were placed into lockdown.
Officers did not locate any weapons at his home.
No injuries were reported to police.
Deloreto was released on a $1,000 bond. He is scheduled to appear in New Britain Superior Court on Oct. 13.
Copyright 2015 WFSB (Meredith Corporation). All rights reserved.