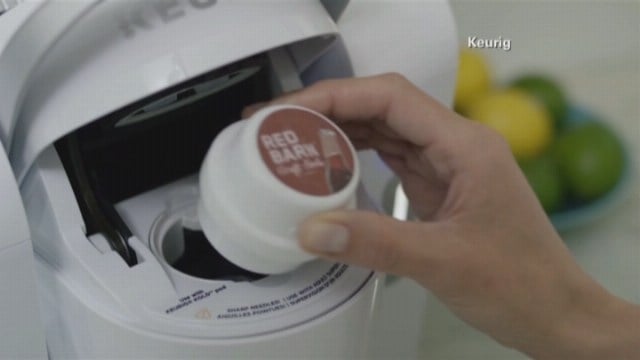 (CNN photo)
(CNN) -
A company best known for its single-serve, pod-based coffee makers is getting into the soda machine business.
Keurig introduced "Keurig Kold" on Tuesday.
The "Kold" makes soda and other carbonated drinks using plain tap water.
Like the coffee, it's also pod-based. Keurig said the pods contain soda flavoring and special beads packed with carbonation.
The "Kold" will cost a cool $370.
The machine is the result of a partnership with soft drink giant Coca-Cola.
© 2015 Cable News Network.Turner Broadcasting System, Inc. All Rights Reserved.