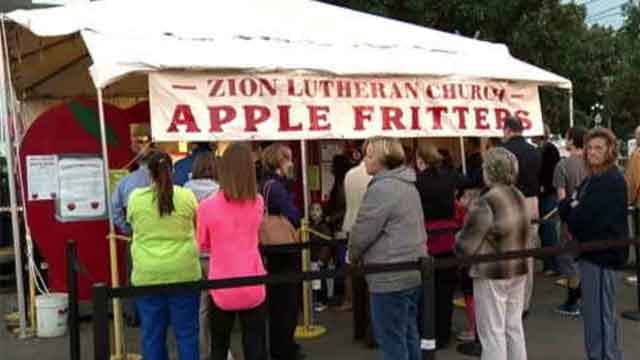 Southington Apple Harvest Festival kicks off this weekend (WFSB)
SOUTHINGTON, CT (WFSB) -
The town of Southington is preparing for the town's biggest festival of the year.
The 47th annual Apple Harvest Festival kicks off on Friday, Oct. 2 at 5 p.m.
The festival draws almost 100,000 people every year, but the weather is a big concern for this weekend.
It could force events to be canceled on Saturday and Sunday because of the threat of heavy rain. Fireworks are slated for Saturday, and the parade is scheduled for Sunday.
"That would be decided early in the morning. Generally the police chief, the town attorney and members of our staff make that call," said Jim Champagne, festival coordinator.
The festival is scheduled for this weekend and next weekend, and the well-known apple fritter booth will be open during both weekends and during the week.
For more information on the festival and the schedules, click here.
Copyright 2015 WFSB (Meredith Corporation). All rights reserved.