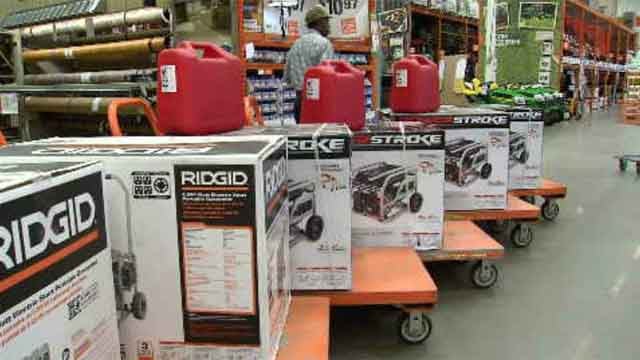 Customers flock to hardware stores for hurricane supplies (WFSB)
GLASTONBURY, CT (WFSB) -
Some stores are already reporting a run on generators as people prepare for possible power outages because of Hurricane Joaquin.
In Glastonbury, Home Depot had generators taking center stage so customers could easily find what they were looking for.
A number of people went to the store on Wednesday just looking for generators.
In fact, so much interest is anticipated that the store will receive an additional shipment in the next week.
That demand is only expected to go up as the hurricane inches closer to the East Coast.
"Several people have called inquiring about it and they want to know more about it. If the power goes out, what do they do," said Pete Donahue, a Home Depot employee.
Store employees said when customers are picking up a generator, don't forget to also grab other storm supplies like water, gas cans, extra oil and extension cords.
Copyright 2015 WFSB (Meredith Corporation). All rights reserved.