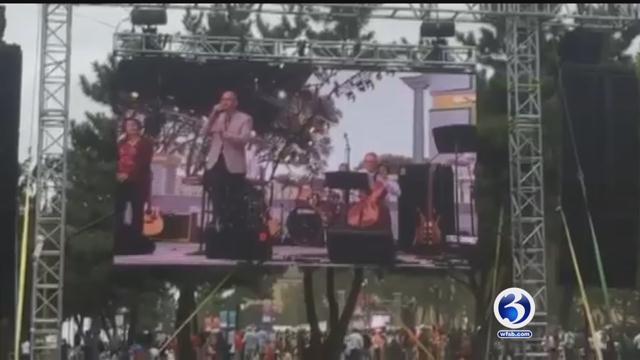 CT music teacher performs before Papal Mass (YouTube)
NEW BRITAIN, CT (WFSB) -
It was the opportunity of a lifetime for a Connecticut music teacher who was invited to perform for thousands of people at the Papal Mass in Philadelphia.
Igor Lepak, a music teacher at Jefferson Elementary School in New Britain, performed right before the Mass in Philadelphia last Sunday.
"I thought it was going to be nerve wracking and nervous but when I was on stage I was very calm and joyful," Lepak said.
He played both the electric bass and cello during the 10 minute performance, which was seen by thousands.
The Archbishop of Philadelphia had asked the group to play at the event.
"I'll never forget it because it was a once in a lifetime experience. I'll never be able to be that close to the Pope and play for that amount of God's people ever," Lepak said.
Back inside the classroom this week, Lepak said his students have been thrilled to hear about the opportunity.
"When I came back I told my students and they all thought I'm a huge star now," he said.
Lepak has been teaching in New Britain for 15 years. He said this experience isn't anything he will forget any time soon.
Copyright 2015 WFSB (Meredith Corporation). All rights reserved.