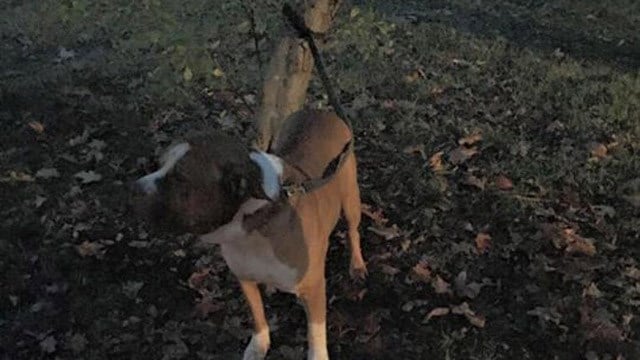 (Waterford police Facebook photo)
WATERFORD, CT (WFSB) -
Waterford police said one of their officers found a dog tied to a tree on Thursday morning.
They said the dog was discovered near the animal shelter sign on the Boston Post Road around 6 a.m.
"The dog, which is a male, was very large and strong and did his best not to allow Officer Edwards to secure him in the shelter," police said in a Facebook post.
The officer was able to secure the animal. The dog is in the hands of Waterford-East Lyme Animal Control.
Anyone with information about the dog is asked to call Waterford police's animal control officer at 860-867-6731.
Copyright 2015 WFSB (Meredith Corporation). All rights reserved.