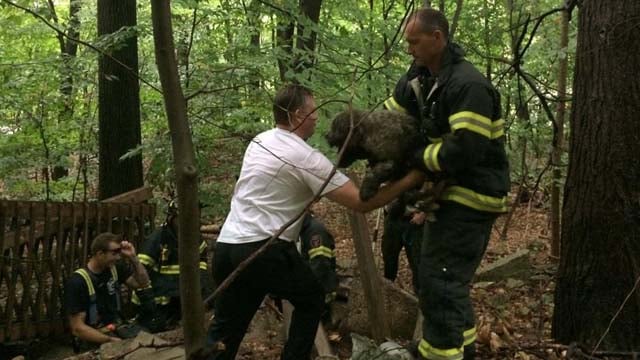 (Fairfield Fire Dept. photo)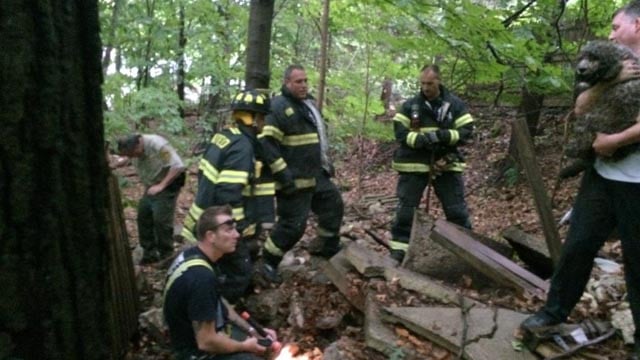 (Fairfield Fire Dept. photo)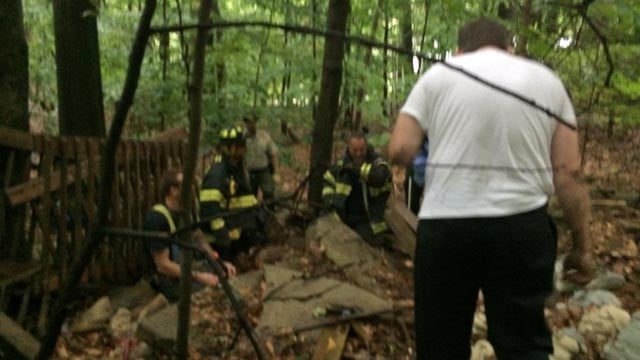 (Fairfield Fire Dept. photo)
FAIRFIELD, CT (WFSB) -
Emergency officials in Fairfield rescued a dog that was stuck under several slabs of concrete.
Firefighters said they responded to the scene on Lyman Lane around 11:50 a.m. on Wednesday.
"An 8-year-old cockapoo had become trapped underneath slabs of concrete and construction debris," said Asst. Chief George Gomola.
Gomola said the rain from the day threatened to complicate the situation with potential flooding.
Firefighters said they used structural collapse rescue tools and digging equipment to free the dog.
The pet has since been returned to its owner.
Copyright 2015 WFSB (Meredith Corporation). All rights reserved.