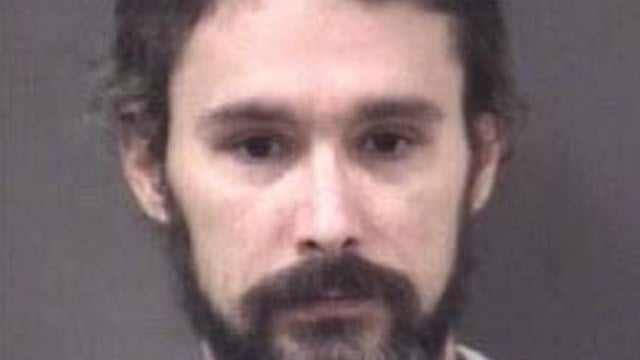 Jason Bayard. (Milford police photo)
MILFORD, CT (WFSB) -
A man was arrested for experimenting with pipe bombs in the basement of a home in Milford.
Police said 39-year-old Jason Bayard was taken into custody Thursday on an arrest warrant.
They said a family member called them to investigate what they believed to be homemade pipe bombs in the basement of a home on Victory Drive.
Officers said they entered the home and confirmed that improvised explosive devices were there.
The state police bomb unit was contacted for help and it carefully removed the devices. The bombs were transported to a safe blast site and detonated.
Investigators said the components of the bombs were all store bought items with which Bayard admitted to experimenting.
Bayard was charged with illegal possession of explosives and illegal storage of explosives.
He was held on a $75,000 bond which he was unable to post.
Copyright 2015 WFSB (Meredith Corporation). All rights reserved.