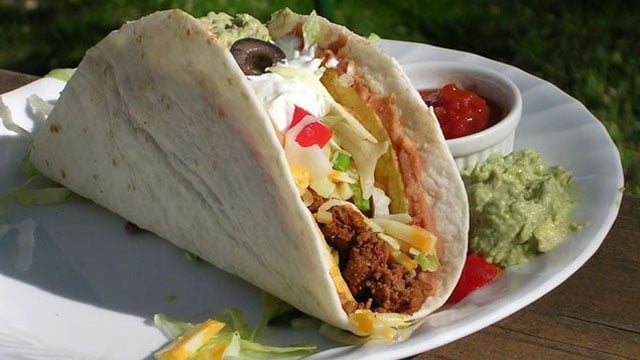 (AllRecipe.com photo)
(WFSB) -
If there was ever a day to get your Taco on, Sunday is it.
Oct. 4 marks National Taco Day, according to NationalDayCalendar.com.
Hard shells or soft, tacos are enjoyed in a variety of ways and with different fillings.
The site said there is anthropological evidence that suggests native people living in the lake region of the Valley of Mexico ate tacos filled with small fish. Spanish conquistadors, including Bernal Diaz del Castillo documented a taco feast enjoyed by Europeans. The meal he observed was arranged by Hernan Cortes.
Many restaurants offer specials for National Taco Day.
To create your own, here are some delicious recipes from AllRecipes.com.
Copyright 2015 WFSB (Meredith Corporation). All rights reserved.