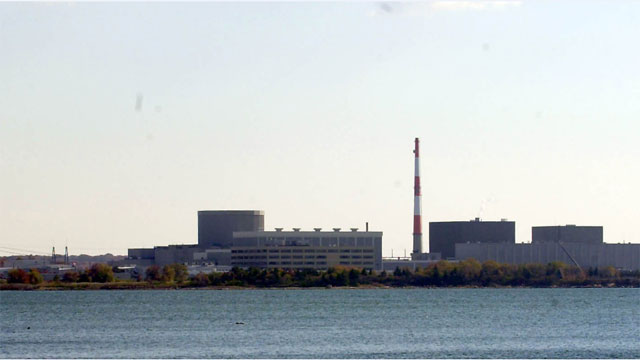 Millstone Nuclear Power Station in Waterford, CT on Oct. 30, 2001. (AP Photo)
WATERFORD, CT (AP) -
The Nuclear Regulatory Commission says a leaking relief valve has caused an "unusual event" declaration at Millstone Power Station.
The NRC says the incident occurred at about 9:30 a.m. Sunday at the Waterford, Connecticut plant. There were no injuries or release of radioactivity into the environment.
The incident met the criteria for the lowest of four levels of emergency classifications because the reactor coolant system leaked at a rate of greater than 25 gallons per minute. The NRC says the problem was traced to a relief valve on the shutdown cooling system.
The plant was in the process of being shut down for a planned refueling and maintenance outage.
The NRC says the system has been isolated.
Repairs will begin after the leak is stopped and a repair plan is developed.
Copyright 2015 The Associated Press. All rights reserved. This material may not be published, broadcast, rewritten or redistributed.