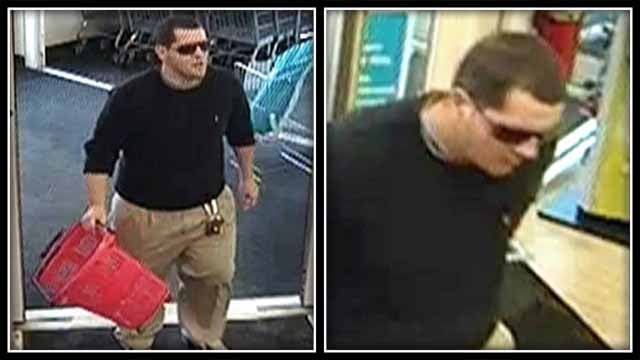 Man stole basket full of battery-operated toothbrushes from CVS (Glastonbury Police)
GLASTONBURY, CT (WFSB) -
Glastonbury police are searching for a man accused of stealing a basket full of battery-operated toothbrushes from CVS.
The incident happened last month at the CVS on Main Street where the man went into the store and filled up a basket with Braun Oral B toothbrushes, and ran out of the store and drove away.
The man was wearing tan pants, a black colored long sleeve shirt, sunglasses and white sneakers, and was operating a bright red colored vehicle with no tinted windows and no rear plate displayed.
Anyone with information should contact Glastonbury police at 860-633-8301.
Copyright 2015 WFSB (Meredith Corporation). All rights reserved.