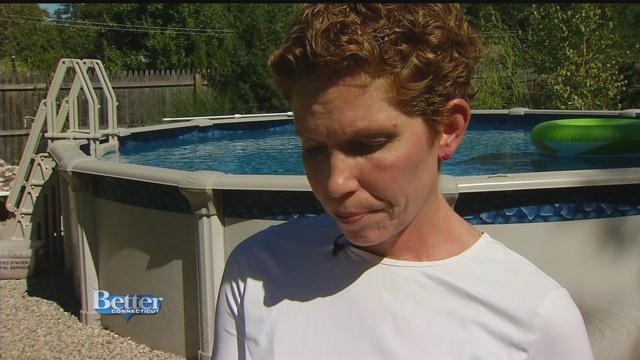 ROCKY HILL, CT (WFSB) -
When Milford mom, Karen O'Neil was diagnosed with metastasized breast cancer last year, she knew she wanted to focus on having fun with her family.
O'Neil had a dream of having her own pool so her family could have some joy and relaxation during her chemotherapy sessions.
So she took a leap of faith and wrote a heartfelt letter to Mark Scott the President and CEO of Namco Pools, hoping he could help her out.
And a little help is what she got.
O'Neil didn't realize when she wrote to Scott that he, too, had faced down cancer with his family. Scott's wife passed away from breast cancer in 2013 and he knew he had to reach out to the O'Neil family.
Just before this summer, Namco gave the family their very own Morada Pool, the company's top seller.