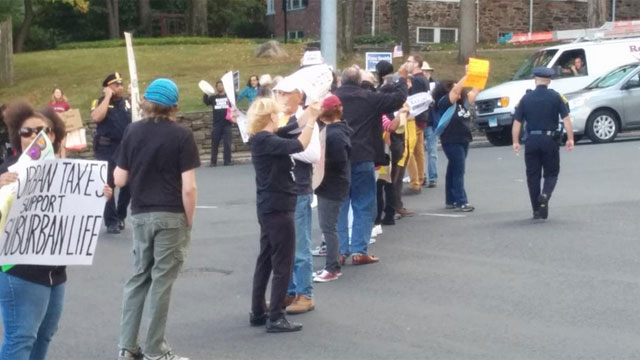 Dave Rozza tweeted this photo of the protests near the West Hartford/Hartford lines.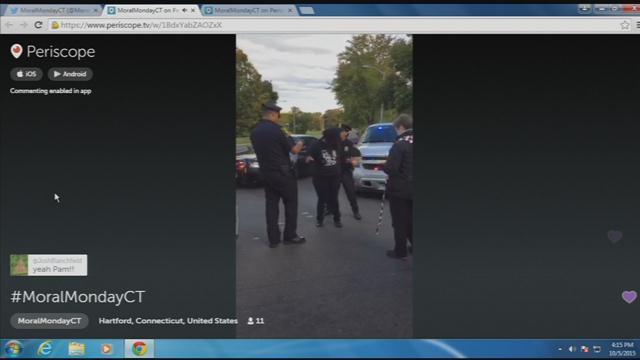 Moral Mondays protesters took to periscope to show their message.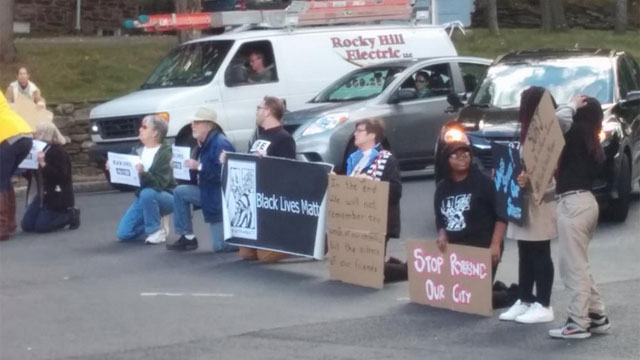 Albany Avenue in Hartford was shut down in both directions because of the protest. (Dave Rozza)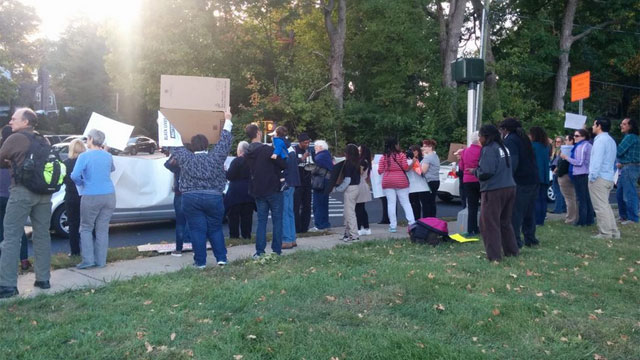 Protesters chanted "They're robbing our city" to commuters as they drove by, according to tweet by Dave Rozza.