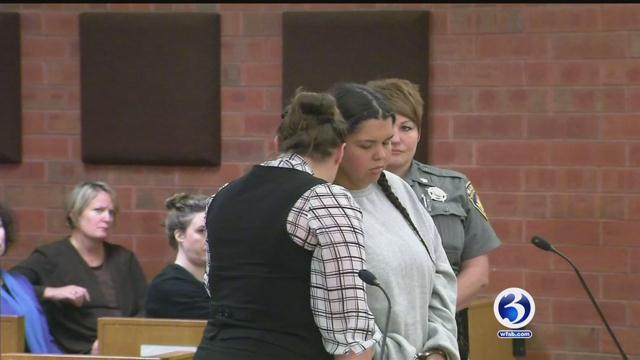 Tamara Santana appeared in court on Friday after the death of her 1-year-old. (WFSB)
HARTFORD, CT (WFSB) -
A recently released arrest warrant shows a Hartford mother waited four hours to call 911 after finding her 1-year old unresponsive in a bathtub.
Police said 27-year-old Tamara Santana left the baby alone in the tub, while she went on Facebook on her phone.
Santana told police she tried desperately to save the baby with CPR.
By the time authorities arrived at the home, the parents had already taken the baby, identified as Antonio Armando Delgado Jr., to the hospital, where he was pronounced dead four days later.
The exact cause of death remains under investigation.

Santana, who appeared in court on Friday, was charged with second-degree manslaughter, reckless endangerment and criminally negligent homicide. She is being held on $60,000 bond and her next court appearance is on Oct. 20.
Copyright 2015 WFSB (Meredith Corporation). All rights reserved.