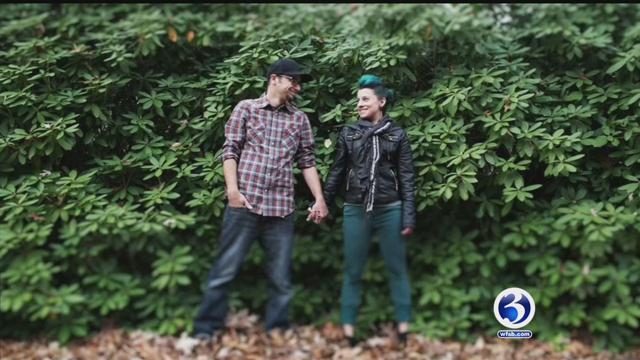 HARTFORD, CT (WFSB) -
A Connecticut woman, who was diagnosed with acute liver failure only weeks after getting married, was out of the hospital.
Becky Apuzzo was diagnosed back in June after returning from her honeymoon in Hawaii.
Her husband, David Apuzzo, updated supporters about Becky's condition on a Facebook page.
In his most recent update, David Apuzzo said becky is home from the hospital after receiving some encouraging news.
"We have found a living donor," David Apuzzo said. "Someone came forward, went through all the testing and here we are today.
David Apuzzo said even though Becky is stable enough to be home, she has not undergone any transplant yet and is still under close medical observation.
Copyright 2015 WFSB (Meredith Corporation). All rights reserved.