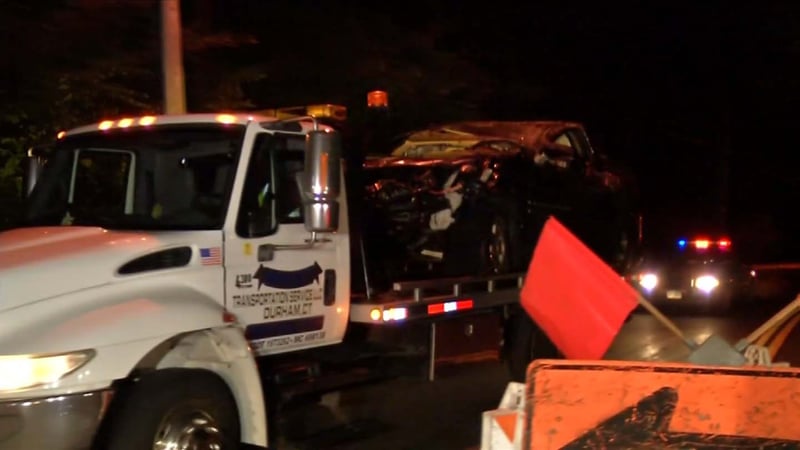 (WFSB photo)
DURHAM, CT (WFSB) -
A deadly crash in Durham remained under investigation on Tuesday.
According to state police, emergency crews were called to a scene on New Haven Road, also known as Route 17, at about 12:20 a.m.
At least one person was killed in the crash, which happened near Coe Road not far from a hunting club. The victim was the only person in the vehicle, according to troopers.
The road was closed for nearly five hours but it reopened later in the morning.
Janice Ball and her husband said they walk that stretch of road each morning and said several years ago, there was another deadly crash in the same spot.
"It's a terrible thing," she said. "We pass by that cross everyday and we talk about it. Thank goodness it hasn't happened again until now, but very unfortunate."
There's no word on what caused the crash.
The identity of the victim has not been released.
Copyright 2015 WFSB (Meredith Corporation). All rights reserved.