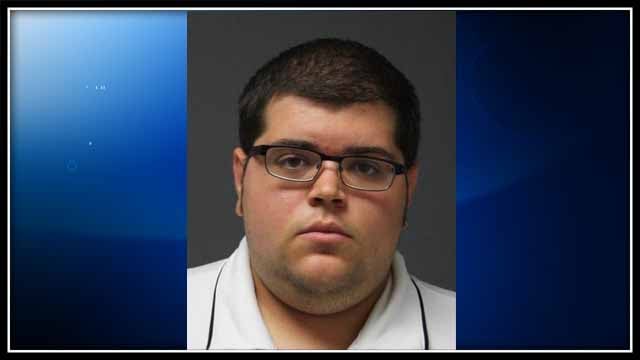 Matthew Tollis.
NEW HAVEN, CT (WFSB) -
A man responsible for a series of hoax threats meant to draw out SWAT teams and bomb squads is scheduled to be sentenced on Tuesday.
Matthew Tollis, 22, of Wethersfield, pleaded guilty over the summer for his role in "swatting" cases.
Federal prosecutors said he was a member of a group of Microsoft XBox gamers that made hoax calls about bomb threats, mass murder and hostages. The calls were placed throughout Connecticut and other states in 2014.
Tollis told investigators that he never spoke on the calls, but laughed at those who made them.
However, prosecutors said he was directly linked to six incidents, including one to the UConn's Admissions Department on April 3, 2014. The incident resulted in a 3 hour campus-wide lockdown and a massive police response.
Tollis scheduled to be sentenced at 2 p.m. by Chief. U.S. District Judge Janet C. Hall in New Haven.
Copyright 2015 WFSB (Meredith Corporation). All rights reserved.