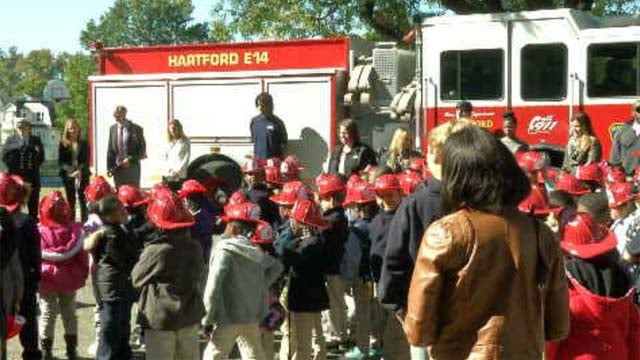 Fire Safety Week serves as a reminder for homeowners (WFSB)
HARTFORD, CT (WFSB) -
This week has been designated Fire Safety Week, and a tragic reminder was found in New Britain early Tuesday morning.
A deadly fire broke out at a home on East Street, and claimed the life of 11-year-old Cade Townsend Jr.
The fire is still under investigation.
Officials said fires are much more dangerous and deadly in recent years, because of the materials found in an average home.
"The modern fire environment, what we live in, our couches, our beds, everything that's in our homes today are made out of oil and gasoline, basically," said New Britain Fire Chief Thomas Ronalter. "That's where we see the black, acrid, smoke where we didn't years ago."
Smoke detectors were working during the deadly New Britain fire, and officials are reminding homeowners to make sure they are always working.
A reminder is to change the batteries twice per year when the clocks change.
Copyright 2015 WFSB (Meredith Corporation). All rights reserved.