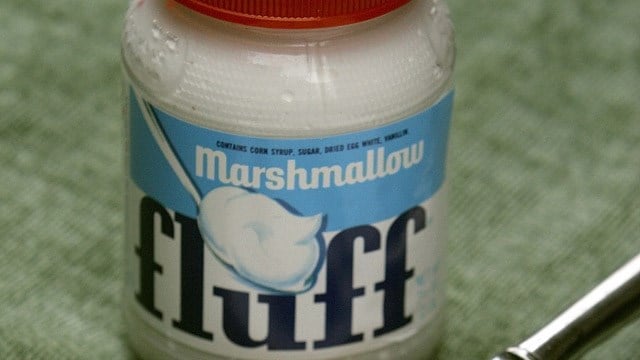 (AP photo)
(WFSB) -
Fluffernutter fans grabbed some extra bread on Thursday.
Oct. 8 is National Fluffernutter Day, according to NationalDayCalendar.com.
The marshmallow spread and peanut butter sandwich has become a staple on many school lunches.
The spread was first invented in 1917 by Archibald Query of Massachusetts, according to the website.
However, the earliest recipe for it appeared from a Massachusetts couple in 1913 during World War I.
The site said the term "fluffernutter" was developed in 1960 by an advertising agency.
Copyright 2015 WFSB (Meredith Corporation). All rights reserved.