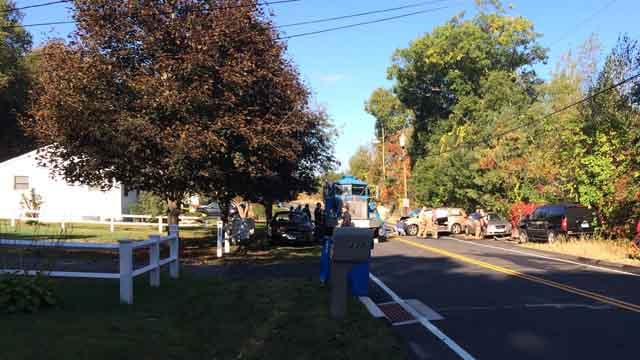 A serious crash closed a road in Bristol Thursday morning. (WFSB)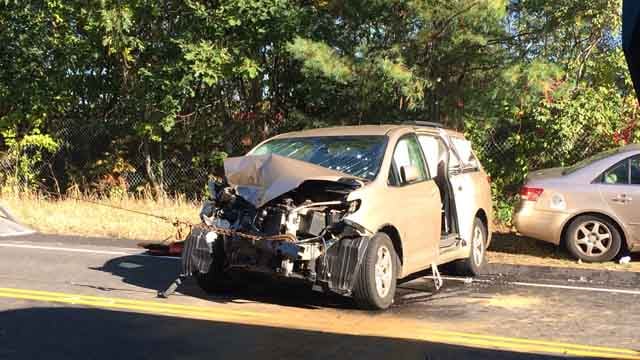 (WFSB)
BRISTOL, CT (WFSB) -
A serious crash involving a pregnant woman closed a road in Bristol Thursday morning.
Police said it happened on the area of 483 Old Waterbury Rd.
They said the van involved was driven by a pregnant woman. The van was from Community Resources Inc., which is a facility for people with disabilities.
The woman was identified as 24-year-old Kasiana Goodman, of Waterbury, who suffered a head injury. She was transported to the hospital for treatment.
There were three other people in the van as well who were transported to area hospitals for non-life threatening injuries.
The other vehicle involved appeared to be a septic truck. It appeared the van drove into the back of the truck that was parked along the curb line.
Investigators are trying to figure out what happened, but they said it looks like the van driver turned a corner too fast.
Copyright 2015 WFSB (Meredith Corporation). All rights reserved.