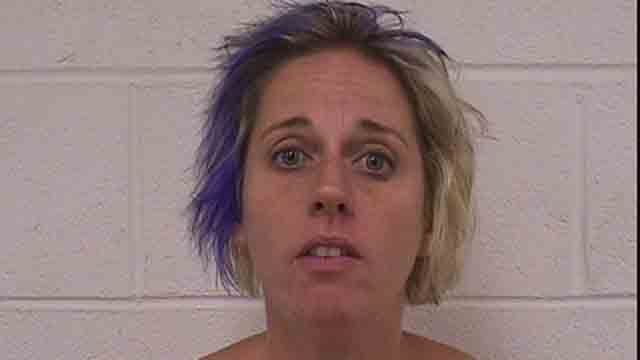 Jennifer Johnson (Seymour police)
SEYMOUR, CT (WFSB) -
An Ansonia woman is facing charges after police said she allegedly inappropriately touched and fondled a teenager at a Seymour skate park.
Police said they arrested 37-year-old Jennifer Johnson on Tuesday afternoon.
Johnson allegedly arrived at the Seymour Skate Park and allegedly touched a teenager and made inappropriate comments that were sexual in nature to other juveniles.
Police had responded to the park for reports of a woman trying to lure children into her vehicle.
That woman was later identified as Johnson, who police said went to the park looking to have a sexual encounter with a 16-year-old male.
When the male couldn't be located, police said that was when she began making inappropriate comments and touched a juvenile.
Johnson was arrested and charged with risk of injury to a minor, fourth-degree sexual assault, criminal attempt to commit sexual assault in the second degree, and second-degree breach of peace.
She appeared in court on Wednesday morning.
Copyright 2015 WFSB (Meredith Corporation). All rights reserved.