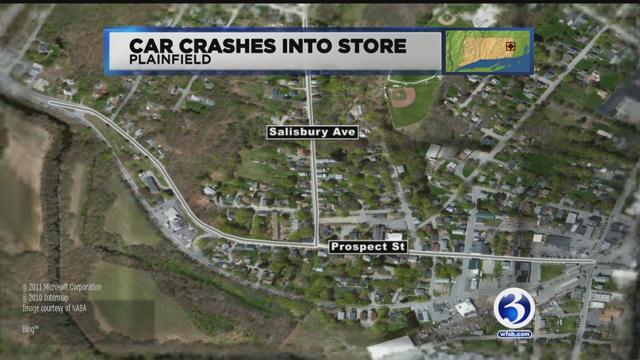 PLAINFIELD, CT (WFSB) -
A 54-year-old woman was injured after her motor vehicle slammed into a pharmacy in the Moosup section of Plainfield on Thursday afternoon.
The crash was reported at the Rite Aid around 12:30 p.m. Upon arrival, officers said the vehicle crashed into the front wall of the Rite Ai.
The crash caused damage to the "shelving units that line the entire front wall of the store and associated merchandise on that shelving to collapse inside of the store," police said.
Police said it is believed that no customers or employees were near or the section of the building that was affected by the crash.
Anne Bernard, of Moosup, was rushed to an area hospital with "non-life threatening injuries," police said.
No charges were filed by police, however the crash remains under investigation
Anyone with any information about the crash is asked to call the Plainfield Police Department at 860-564-0804.
Copyright 2015 WFSB (Meredith Corporation). All rights reserved.