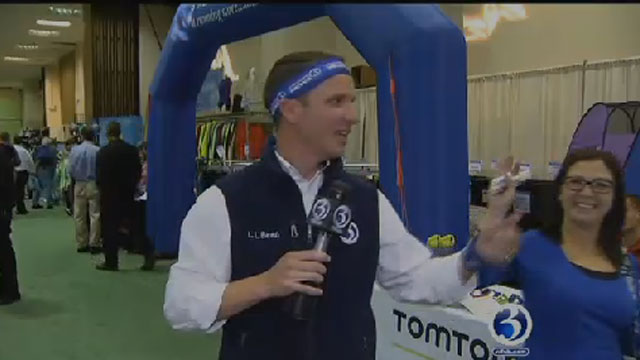 WFSB's own Mark Zinni visits the indoor expo ahead of Eversource Hartford Marathon and Half Marathon. (WFSB)
HARTFORD, CT (WFSB) -
With just hours before the Eversource Hartford Marathon and Half Marathon, runners were gearing up for Saturday's race at the XL Center.
The Indoor Expo at the XL Center in Hartford will run from 11 a.m. to 7 p.m. on Friday.
"It's a famous event and a great weekend," Hartford Marathon Registration Manager Genevieve Lattimer said.
There are still spots available and Lattimer said there were still signing some more up on Thursday. The registration runs from 11 a.m. to 9 p.m. and there is an online registration.
"The weather is looking great and we would like to encourage any runners at home to come in and register," Lattimer said.
Lattimer explained what separates the Eversource Hartford Marathon and Half Marathon from others.
"We have arecord number of people running for charity," she said. "It says a lot about the people of Connecticut."
However, there are runners from all across the country.
For more information and exhibitors at the indoor expo, click here.
Copyright 2015 WFSB (Meredith Corporation). All rights reserved.