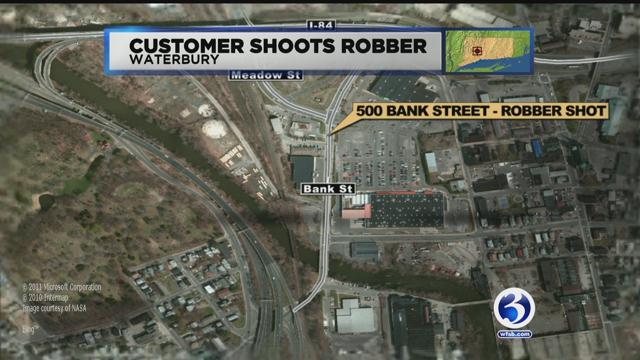 WATERBURY, CT (WFSB) -
A customer shot and killed a man attempting to rob a café in Waterbury early Saturday.
According to police, an unidentified man armed with a handgun entered the Cafe Azzurri, located at 500 Bank St. around 2:30 a.m. Police said he "attempted to rob the cafe and its patrons."
During the attempted robbery, an unidentified customer "confronted the suspect with his own legally registered handgun," police said.
Police said the customer shot the suspect once. The suspect died at the scene, according to police.
The customer stayed at the Cafe Azzurri and handed over his handgun to police.
"The patron is being cooperative in this matter," police said in a release on Saturday.
No charges were filed by police against the customer, who fired a handgun.
The Waterbury State's Attorney's office is assisting Water police with their investigation. Police interviewed several eyewitnesses including customers and employees.
Copyright 2015 WFSB (Meredith Corporation). All rights reserved.