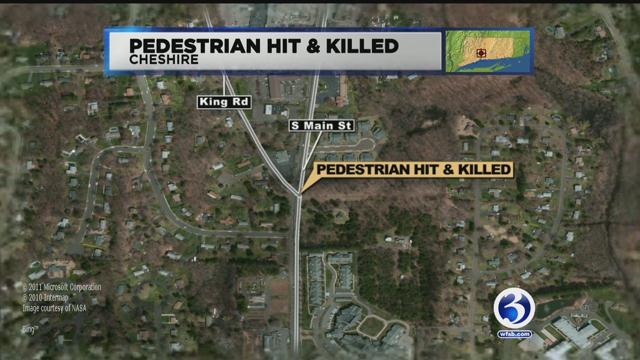 CHESHIRE, CT (WFSB) -
A 90-year-old woman died after being struck by a motor vehicle in Cheshire on Saturday evening, police said.
The crash was reported on South Main Street, which is also known as Route 10, near King Road around 7 p.m.
Police said the victim, Mildred Masserman of Cheshire, was crossing the road when she was struck by a vehicle being driven by 66-year-old Mary DiDimizio, also of Cheshire.
Masserman was taken to an area hospital where she died from her injuries.
Police said DiDimizio remained at the scene and is cooperating with police. No charges have been filed at this time.
The cause of the crash remains under investigation and anyone with information should contact the Cheshire Police Department at 203-271-5541.
Copyright 2015 WFSB (Meredith Corporation). All rights reserved.