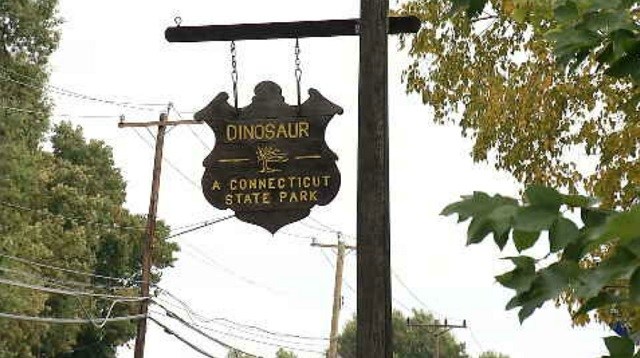 Dinosaur tracks found at state park (WFSB)
ROCKY HILL, CT (WFSB) -
Construction crews at Dinosaur State Park made a pre-historic find.
While repaving a parking lot, crews stumbled upon a slab of stone, showing dinosaur tracks.
The stone had raised versions of the tracks, leading experts to believe the discovery may have gone missing from the original excavation of the park, back in 1966.
That is when crews first uncovered hundreds of dinosaur tracks in the area.
Experts said they believe the tracks go back to the Jurassic period. DEEP officials will be looking more closely at the prints before eventually putting them on display.
For more information on the park, click here.
Copyright 2015 WFSB (Meredith Corporation). All rights reserved.