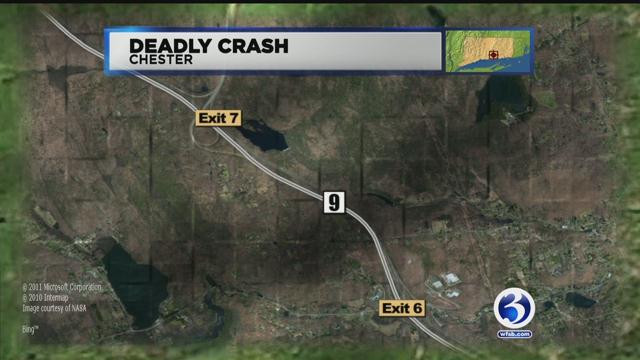 CHESTER, CT (WFSB) -
A deadly crash shut down Route 9 southbound late Sunday night.
The crash happened between exits 7 and 6 in Chester, according to state police.
Troopers said the driver, identified as 51-year-old Louis Priest, swerved off of the road and traveled 500 feet before colliding with a tree.
There's no word on what caused Priest to swerve in the first place.
Investigators are looking into it.
Copyright 2015 WFSB (Meredith Corporation). All rights reserved.